Sport News
TERM 1 ENROLMENTS
COMING SOON!!

Mon 1st Feb - 22nd March 2021
Tues 2nd Feb - 23rd March 2021
Wed 3rd Feb - 24th March 2021
* 8 weeks *
IMPORTANT - PLEASE READ
* Only one parent/spectator to attend training.
* Any customers showing signs of a fever, cold or flu like symptoms, including a cough, high temperate or sore throat, should not attend sessions.
* Any customers who have been in contact with a confirmed case of Corona can not attend sessions unless cleared by a doctor.
* Do not attend if you have visited Victoria in the last 14 days.
* Do not attend if you been to any of the reported case locations listed on the NSW Health website (

https://www.nsw.gov.au/covid-19/latest-news-and-updates

).
* Avoid carpools or bus travel with people from different households where possible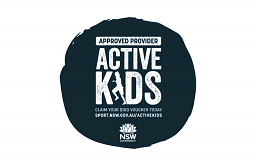 We can now accept Active Kids Vouchers!

Click here to find out more
Timetable
Term 4 2020
Mon 12th October - 7th December (9 weeks)
Tue 13th October - 8th December (9 weeks)
Wed 14th October - 9th December (9 weeks)
Charlestown Oval, Ferris St Charlestown

IMPORTANT:
Due to the social distancing and cleaning restrictions placed upon on us, our multi sport sessions will be based around mini athletics and soccer games, rather than providing a variety of different sports e.g basketball, rugby, soccer etc. We will incorporate multi sports as and when it is safe to do so.